All the Benefits of a Dedicated IT Guy Without the Full-Time Salary

Regardless of the IT problem, LastTech is our one stop shop! Having someone sort out the IT problems allows me to focus on my business which is extremely valuable. I have a single point of contact allowing streamlined communication for me and my team.

Whenever I call, they fix the problem right then and there; they also handle the other vendors so that I don't have to which saves a ton of time and headache. LastTech provides all of the benefits of a dedicated IT guy without the full-time salary.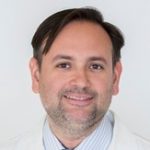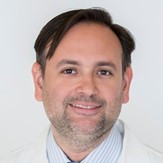 Alex Guerrero
Surgeon-in Chief
InterTrauma Consulting
New York, NY
A Proven, Trusted Partner with a Holistic Approach

Having LastTech embedded in our firm's day-to-day operation provides a great benefit. Brad and his staff are an integral part of our team, which provides a high level of comfort for our employees. Most importantly, LastTech is a proven, trusted partner in helping Whitehall develop successful technology strategies for our growing company.

As an operations professional, I appreciate LastTech's holistic approach to the services they provide. I know that a recommendation from Brad is backed by his full understanding of our processes and business technology platforms, which are numerous in Investment Banking; this limits redundancy and improves efficiency across our business.

If you're looking for a new IT firm, understand that LastTech will provide a truly integrated support structure. Having a 'face with the name' in your operation provides a level of accountability and comfort that is hard to find in today's mostly outsourced market.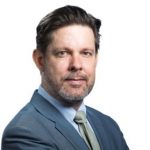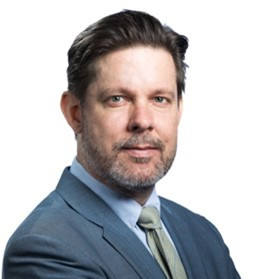 Justin Ryan
Operations Manager
Whitehall & Company
New York, NY
LastTech - Truly Amazing IT

LastTech is an affordable and truly amazing IT company. The CEO, Brad, is always available to take calls and go over anything. Our tech, Russ, is the best and always shows up whenever we need him and doesn't leave until everyone's problems are fixed. They make it so that I can focus on other things to help run our company.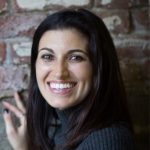 Alex Pestone
Director of Employee Happiness
Triplet Acquisitions
New York, NY
We Trust LastTech, There For Us And Quick To Respond

LastTech is our one stop, preferred IT vendor and has been since before we opened. Outstanding all around, but what matters most to me is their responsiveness. Whenever we need them, they are there for us and quick to respond. Our issues get solved right away which makes us feel that our business matters and we have trust.

There are lots of competent IT firms in NYC. However, if you want someone that will pick up the phone and take care of you when time is of the essence, LastTech is the best.

Jason Goodman
Co-Founder
Bathhouse
New York, NY
Solutions That Best Fit You

Brad Lassiter and LastTech have been our tech solution for the past 4 years. During that time, they have taken us from a disorganized clump of steel to a well-oiled machine. Issues are resolved directly and with care. The follow up is nothing short of fantastic!

Brad and his team really take the time to analyze and understand your company's needs and offer the solutions that best fit you. If you are in need of a technology solution that will solve your issues now and in the future - think LastTech!

Jon Goodell
CEO
Bohemia Realty Group
New York, NY
Their Dedication to Their Clients is Unmatched

The biggest benefit of LastTech for us is that we have a team of people with different skill sets available to help with our IT needs pretty much around the clock. Beyond the day-to-day support, we also just completed a massive data migration and launched a new back-end platform and website - something we never would have been able to do as efficiently (or at all!) without the support of LastTech, who understood our system and solved problems non-stop throughout the process.

The response time we receive is fantastic. Brad and his team come up with creative solutions to fix issues that seem insurmountable. They are also always learning about new solutions and looking into fixes for issues we didn't even know we had!

If you're on the fence, just DO IT!  We have worked with LastTech for years and their dedication to their clients is unmatched.

Sarah Saltzberg
CEO
Bohemia Realty Group
New York, NY
Worth Making the Switch; You Won't Regret It!

When LastTech came knocking on our door last year, we were really struggling with our current IT provider. Displeased, and at a loss as to how to remedy our communication and security issues—we took a chance on the new guy—hoping that the choice would provide us with a new lease on how we managed our office. Needless to say, we've been thrilled with our experience partnering with LastTech.

While I could go on and on about how they've made sure we're running smoothly 99.9% of the time, I'd much rather speak to the integrity and quality of their employees. Not only have members of the LastTech team showed us that they are a fast-moving, cogent group of professionals, they've also come into our office and made friends with our staff. We know our LastTech technicians on a first name basis, and we are always pleased to see them.

Brad and his team are certainly worth making the switch for. If you're considering a change to the way you manage your technology and security, look no further than LastTech! Surely, you won't regret the choice!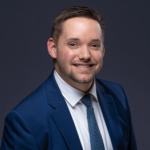 Robert Vuichard
Executive Administrator
Raider Hill Advisors
New York, NY
Responsive & Easy to Understand  It's a Win-Win All Around!

The LastTech Support Team is always responsive and timely. The advice and instructions we receive are concise and easy to understand. We feel secure knowing that our technology systems are being monitored on a regular basis.

LastTech offers a variety of solutions for your IT needs based on your budget. There is never a high-pressure situation when inquiring about additional services.

It's a win-win all around.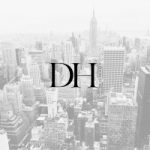 Helen Kluger
Director of Operations/Finance
Devlinhair
New York, NY
Agile, Responsive, and Flexible; I Strongly Recommend LastTech

The greatest benefits of LastTech for us are their agility and responsiveness. Whenever a need comes up, we get assistance right away. I appreciate the flexibility in service options—having a solution that fits our specific needs. We have had a very positive and professional experience with LastTech and I strongly recommend them to businesses with needs similar to our own.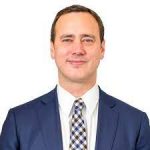 Ben Thompson
Partner
Thompson LLP
New York, NY
LastTech Is My Reliable Resource for Computer Support

As a sole practitioner attorney, responsible for meeting deadlines and to meet the needs of clients, it is very important to me to have a functioning computer system; so, it is reassuring to know that, in the event I have a computer problem, I have a reliable source to which to turn to address the problem. LastTech is that reliable resource for me.
Rosemarie R. McCloy
Sole Practitioner
RRM Law
New York, NY