IT that works for you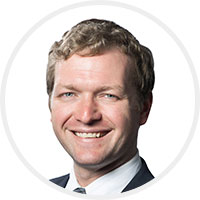 Started in 2019, LastTech is a complete technology solution provider. We are 100% committed to making sure business owners have the most reliable and professional IT service in New York City. Our team of talented IT professionals can solve your IT nightmares once and for all.
Here's why so many businesses depend on LastTech for complete IT services and support:
We run your IT so you can run your business. From phone systems and laptops to CRMs and password managers, we provide a full range of IT-related solutions and ensure that everything works together as it should, giving you one point of contact for all your technology needs. Our "We'll Take Care of That" support means that we will handle the 3rd party vendors and take over any resolutions or negotiations so that you can focus on what you do best.
We are Your Technology Partner. We work with you to understand your business and make sure that your technology solutions are built to support YOU. Not the other way around. We'll meet with you regularly to make sure that everything is on target and recommend any tweaks that will help to increase your efficiency, harden your security, or decrease your cost.
We Make Your Small Business Feel Big From a Technology Standpoint. For a FRACTION of what you would pay to a single IT guy, you get an entire team of highly skilled IT professionals dedicated to your success. That means you get all the expertise, responsiveness, and best practices that come with a whole department for less than the price of one direct IT hire.
Our Relationship Grows as Your Company Grows. As your business grows and changes, our relationship grows to match, making sure that you have the best technology and services when you need them. And when things get tough, we can reduce our service down to the essentials so you can make it through. This makes sure you get the BEST VALUE for every dollar that you spend and are able to take advantage of every opportunity that arises.
You Get Quick & Easy Support. We give you ONE phone number to call and ONE email address so that if you need help with anything IT-related, you get our support team right away and they can get your team back to work. Our team is devoted to solving ALL of your technology issues giving you back your day.
We Are Easy to Understand. We pride ourselves on being able to communicate with you in PLAIN ENGLISH. Instead of using complicated tech jargon, we help you to understand your systems so that you can make more educated decisions for your business.
We Offer True Peace of Mind. We're monitoring your systems 24/7/365 to make sure that everything is running at peak efficiency. That means we'll know there are issues before you do and we'll be able to resolve them BEFORE they become problems.
We Make it Easy to Start. We don't charge ANY onboarding fees or front-load our relationship with huge projects. We know that making changes to your company can be a big step, so we commit to making incremental changes with you and your company so that you can stay on the front edge of technology WITHOUT disrupting your business.
Our custom service packages deliver what you need and want without overstepping the boundaries of your budget. From cloud services to data backup, LastTech is here to team up with you and your company for expert support.