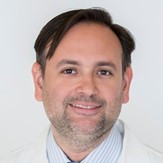 All the Benefits of a Dedicated IT Guy Without the Full-Time Salary
Regardless of the IT problem, LastTech is our one stop shop! Having someone sort out the IT problems allows me to focus on my business which is extremely valuable. I have a single point of contact allowing streamlined communication for me and my team.
Whenever I call, they fix the problem right then and there; they also handle the other vendors so that I don't have to which saves a ton of time and headache. LastTech provides all of the benefits of a dedicated IT guy without the full-time salary.
Surgeon-in Chief
InterTrauma Consulting
New York, NY